616.8700 Sterling Backwash Shampoo System with Porcelain shampoo Bowl
Popular Backwash Shampoo System with Sterling Chair. Included in JEFFCO QUICK SHIP.

Features heavy-duty Matte Black laminated plywood chassis for long-life, oversized black porcelain shampoo bowl that tilts, and seat-slide adjusts chair front-to-back.

Black bowl with 570 fixture, spray hose, tilt-mechanism, strainer, drain, vacuum breaker, and flexible tail stock.

Choose from five standard vinyl colors Black, Charcoal, Grey, Scarlet, or Chocolate. Chassis in black only.

Units are typically installed on 32" centers with the plumbing coming from the floor.
Choose from 5 popular colors
Call For Our Best Price
3961 106th Street
Des Moines, IA 50322

(800)247-1660
(515)276-4700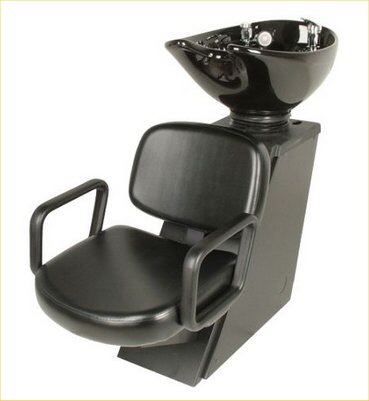 | | | | |
| --- | --- | --- | --- |
| Item # | Description | List Price | Our Price |
| 616.8700 | Sterling Backwash System | 2060.00 | 1239.00 |