3961 106th Street
Des Moines, IA 50322

(800)247-1660
(515)276-4700

MAR-V-CIDE SPRAY DISINFECTANT
For use in Barber Shops, Beauty, Manicure and Pedicure Salons that require a Non-Tuberculocidal Spray Disinfectant. Kills 99.9% of germs (Sanitizing) in 20 seconds and kills HIV-1 (Aids Virus) on pre-cleaned surfaces. Available in a 16.5 oz. aerosol spray can.
MAR-V-CIDE Clipper Ease Spray disinfectants and lubricates clipper blades in one easy step. Leaves a light lubricating film on clipper blades that reduces friction, smooths the clipping action and prolongs the life of the blade. Disinfects, Cleans, Lubricate, Cools and Prevents Rust. Clipper Ease sprays away hair, dandruff and dust particles, and cools the blade. Designed for use in Barber Shops, Beauty Salons, Pets Salons and Animal Hospitals.
MAR-V-CIDE
Disinfectant, Germicide, Fungicide, Virucide
Kills the AIDS Virus (HIV-1). Also kills "Athlete's Foot" fungi. Effective against Herpes Simplex Type 1 and 2. Contains rust inhibitor. Available in 16 oz. (pint), 64 oz. (half-gallon) and 128 oz. (gallon). EPA approved MAR-V-CIDE is four times the concentration of our leading competitor, as a hospital disinfectant. Using MAR-V-CIDE will cut your disinfectant costs by up to 75%. Two ounces of MAR-V-CIDE make one gallon of hospital strength shop solution.
All MAR-V-CIDE Disinfectant Products are produced under our careful supervision and are all EPA registered and approved for sale in all 50 states
MAR-V-CIDE CLIPPER EASE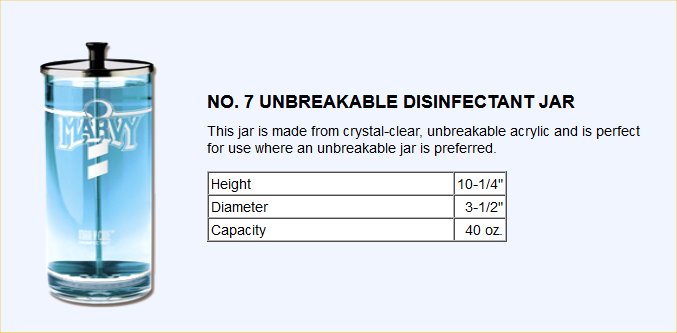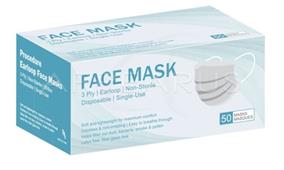 Protect yourself against harmful fumes and airborne particles during professional services and procedures. Wearing a face-fit mask effectively reduces infection for patients and for medical professionals. These 3-ply face masks completely cover the nose, mouth, and chin, provide bacterial filtration efficiency. They have built-in ear loops to make sure they stay on your face and are comfortable.

• Offers comfort, protection and ease of use
• Medical quality with a bacterial filtration efficiency (BFE)
• 3-ply construction: melt-blown center layer for filtration, fluid-resistant non-woven inner and outer layer
• Flexible nose bar enclosed by non-woven material ensures perfect seal and fit for all individuals
• Fiberglass and latex free
• 50/box
Earloop Face Mask
50 pieces per box
Disposable Capes

Box of 25 Biodegradeable
Disposable Capes

Only $9.95 per box of 25